Currently, business hours have been changed as follows. (As of March 31)
In order to prevent the spread of the new coronavirus infection,
We apologize for the inconvenience, but thank you for your understanding and cooperation.
パークゴルフ場は3月20日より営業しています
11月まで休まず営業します。
悪天候の場合はクローズします。
売店 営業時間 当面の間 9:00~16:30
入店時はマスク着用、手指消毒等、感染防止にご協力をお願いいたします。
プレー中のマスク着用はお客様の判断にお任せいたします。
ソーシャルディスタンス等の配慮をお願いいたします。
Thank you for your understanding.
Park Golf course (Shepherd's golf course)
オープン期間:4月上旬~12月上旬/期間中無休/9:00~16:30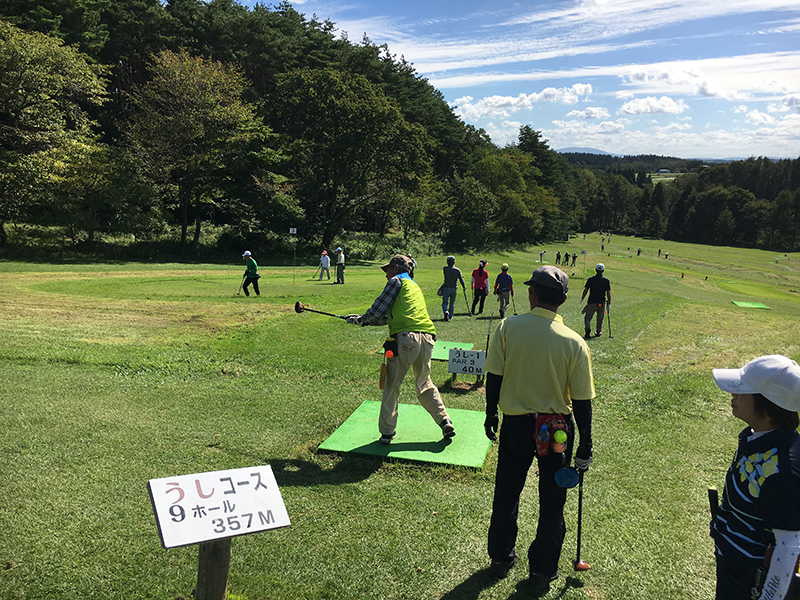 Golf place Shepherd away green Ranch 2009 all courses completely renovated to enhance and ease of course!
Enjoy playing in the Meadow course while watching the sheep.

*Prices are inclusive of tax.

Meals & deals Golf, seat plan
*Prices are inclusive of tax.
* Please make a reservation beforehand.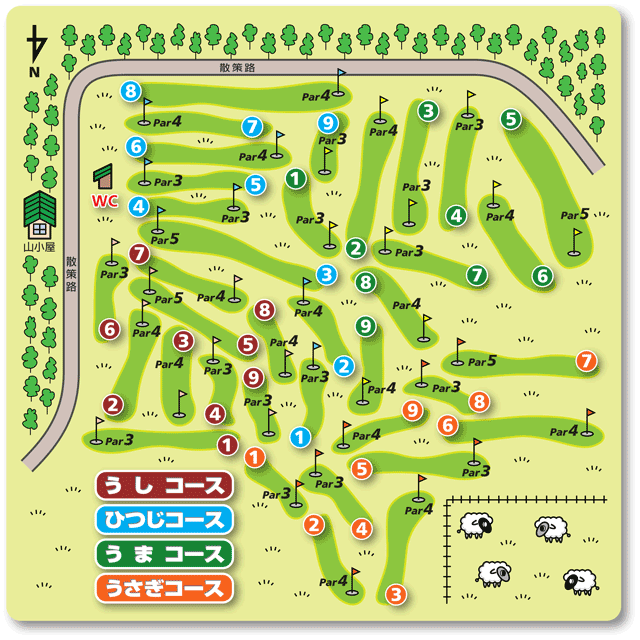 * Click on image to enlarge
This page has been automatically translated. Please note that it may differ from the original contents.