現在、下記の通り営業時間を変更しております。(10月1日現在)
In order to prevent the spread of the new coronavirus infection,
We apologize for the inconvenience, but thank you for your understanding and cooperation.
Shop opening hours 9:00-16:30
Soft ice cream is sold.
パークゴルフ営業しております。
10月2日 午後2時30分~ 団体予約50名
10月22日 大会開催のため 午後2時まで
Restaurant
Lunch 11:30-14:00 Last order
Dinner 17:00-19:30 Last order
Restaurant closed Monday, first and third Tuesdays
(Next day in the case of public holidays)
詳しくはトップページにてご確認お願い致します。
Barbecues can be made by reservation.
Please see the BBQ page.
Youth hostels will be closed for a while.
The campsite is open.
Thank you for your understanding.
Park Golf course (Shepherd's golf course)
Open from early April to early December/ Open/ 9 am to 5 pm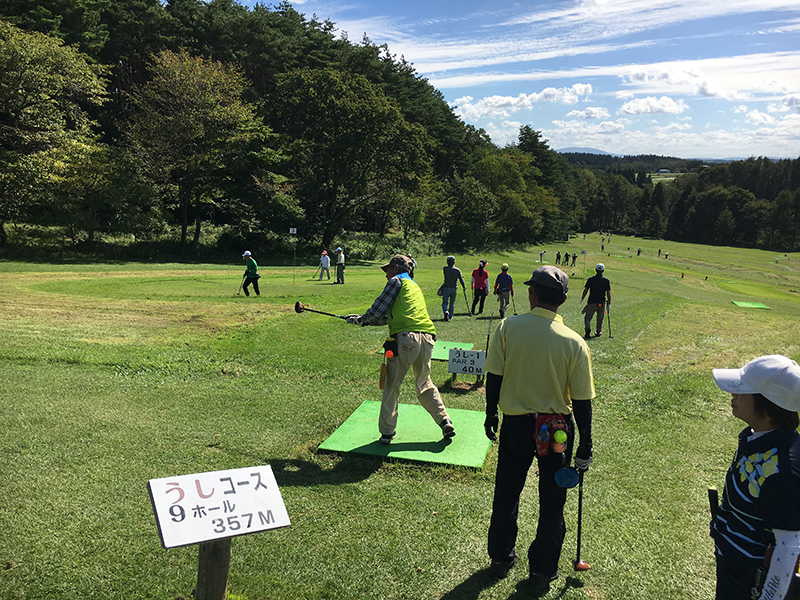 Golf place Shepherd away green Ranch 2009 all courses completely renovated to enhance and ease of course!
Enjoy playing in the Meadow course while watching the sheep.

Meals & deals Golf, seat plan
* Please make a reservation beforehand.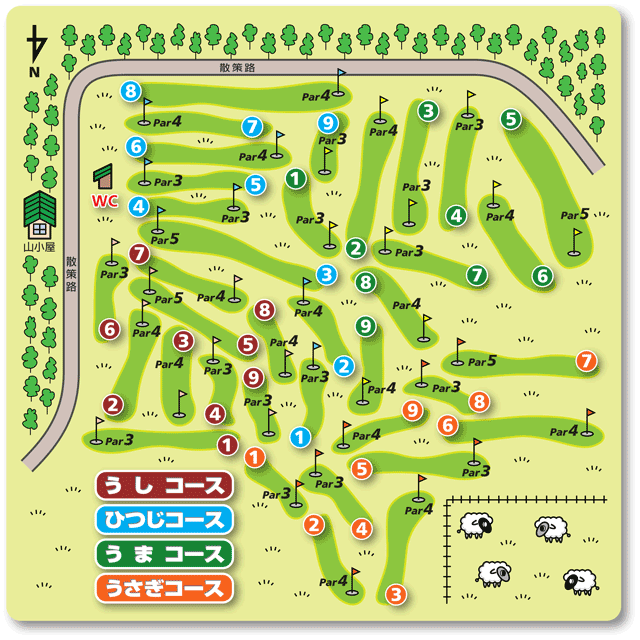 * Click on image to enlarge
This page has been automatically translated. Please note that it may differ from the original contents.