(11月8日現在)
In order to prevent the spread of the new coronavirus infection,
We apologize for the inconvenience, but thank you for your understanding and cooperation.
Park Golf Groups and Charter Information
Thursday, November 10 Park Golf will be open from around 12:00 p.m. for the tournament.
11月20日(日曜日) 午前中40名程度の団体予約あり
パークゴルフは12月中旬頃から3月下旬まで冬季クローズします。
積雪や気温等により、早くクローズする場合があります。
トップページにて、ご確認をお願いいたします。
Due to rain and other weather, the Park Golf Course may be closed.
Even if the rain stops, it may be closed depending on the situation.
Ranch regular holiday: Monday (or the next day if it is a holiday)
When you come
・ Wearing a mask , hand washing, hand disinfection , physical condition management
Social distance
We ask for your understanding and cooperation in preventing the spread of infection.
At the time of reception, it is up to the customer to wear a mask and wear a mask while playing.
Please also consider social distance.
When playing, please have up to 4 players per group.
Measures against heat stroke (hats, hydration, etc.) are also appreciated.
Thank you for your understanding.
Park Golf course (Shepherd's golf course)
Opening period: early April ~ early December / Regular holiday Monday (If it is a holiday, the next day) / 9: 00 ~ 16: 00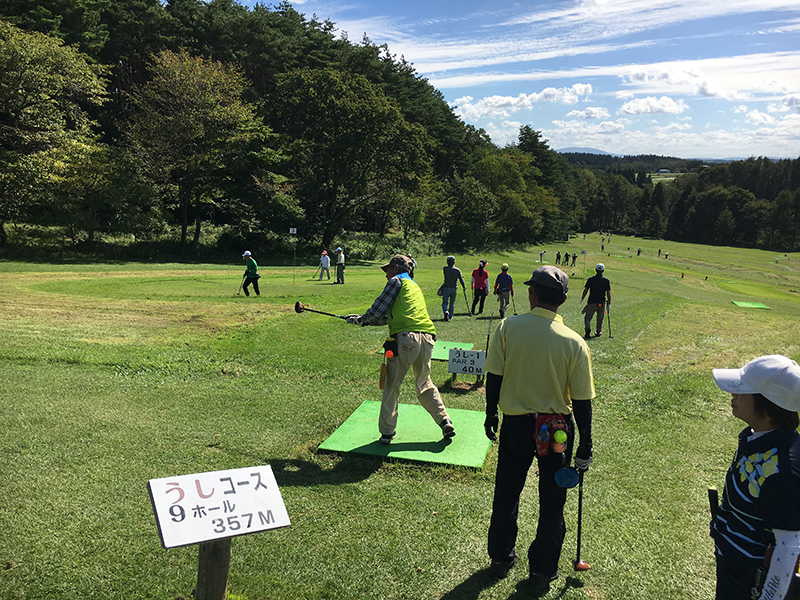 Golf place Shepherd away green Ranch 2009 all courses completely renovated to enhance and ease of course!
Enjoy playing in the Meadow course while watching the sheep.

※The price is tax included.

Meals & deals Golf, seat plan
※The price is tax included.
* Please make a reservation beforehand.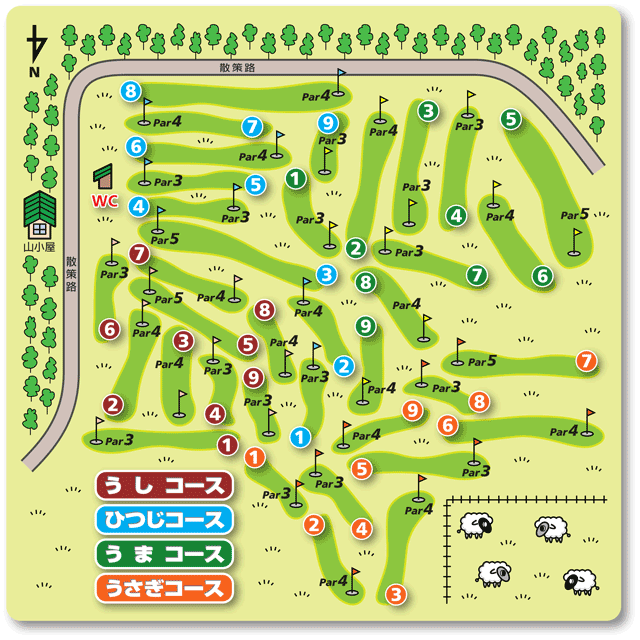 ※ Enlarged display by image click
This page was translated automatically. Please note that it may differ from the original contents.