Currently, business hours have been changed as follows. (As of July 28)
In order to prevent the spread of the new coronavirus infection,
We apologize for the inconvenience, but thank you for your understanding and cooperation.

When you come
・ Wearing a mask , hand washing, hand disinfection , physical condition management
Social distance
We ask for your understanding and cooperation in preventing the spread of infections such as

The park golf course is open.
On Thursday, August 5, the park golf course will start at 11:30.
It will be open until November.
In case of bad weather, close it.
Shop Hours 9:00-16:30 until further notice

At the time of reception, it is up to the customer to wear a mask and wear a mask while playing.
Please also consider social distance.
When playing, please have up to 4 players per group.
To prevent heat symptoms, please use while hydrating and taking a break.

Thank you for your understanding.
Park Golf course (Shepherd's golf course)
Open: Early April to early December / Open every day during the period / 9:00 a.m. to 4:30 p.m.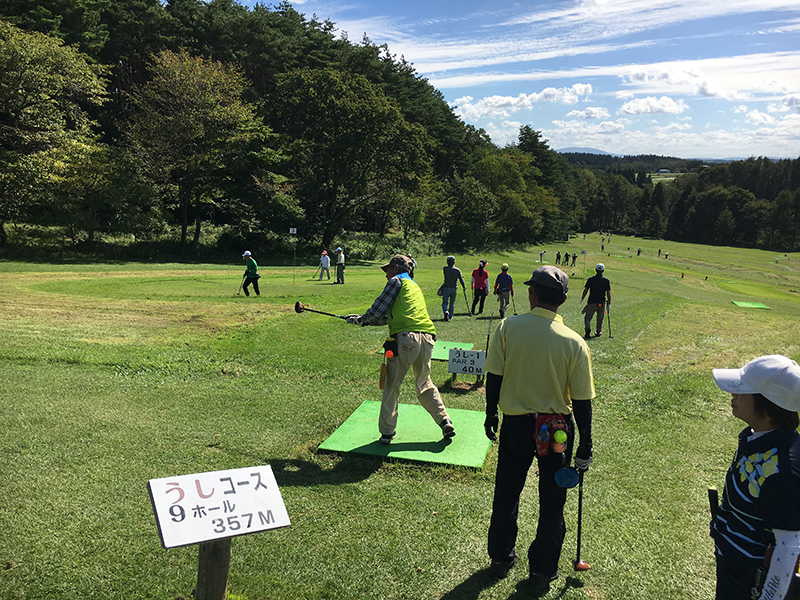 Golf place Shepherd away green Ranch 2009 all courses completely renovated to enhance and ease of course!
Enjoy playing in the Meadow course while watching the sheep.

Meals & deals Golf, seat plan
* Please make a reservation beforehand.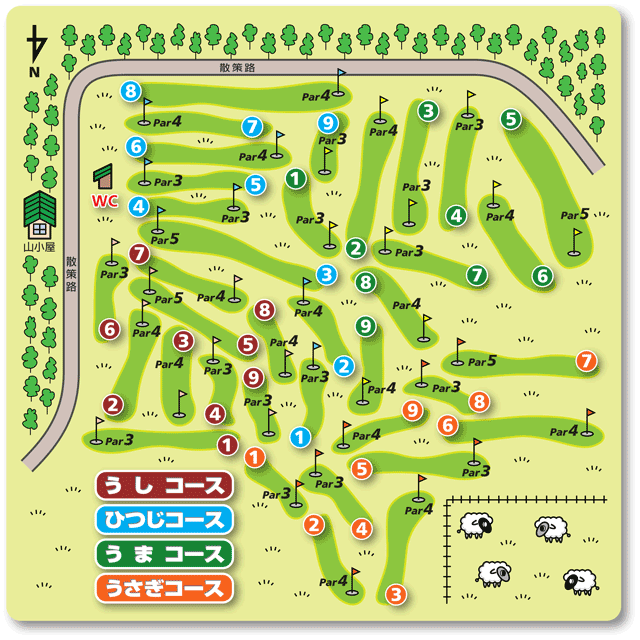 * Click on image to enlarge
This page has been automatically translated. Please note that it may differ from the original.