(8月15日現在)
8月15日 雨の影響によりパークゴルフ場はクローズします
Ranch (all facilities) Closed on Mondays (or the following day if Monday is a holiday)
Next holiday: Wednesday, August 16
Monday, August 21
August 22 (Tuesday, temporarily closed)
8/28 (Monday)
Due to rain and other weather, the Park Golf Course may be closed.
Even if the rain stops, it may be closed depending on the situation.
When playing, please have up to 4 players per group.
Measures against heat stroke (hats, hydration, etc.) are also appreciated.
Thank you for your understanding.
Park Golf course (Shepherd's golf course)
Opening period: early April ~ early December / Regular holiday Monday (If it is a holiday, the next day) / 9: 00 ~ 16: 00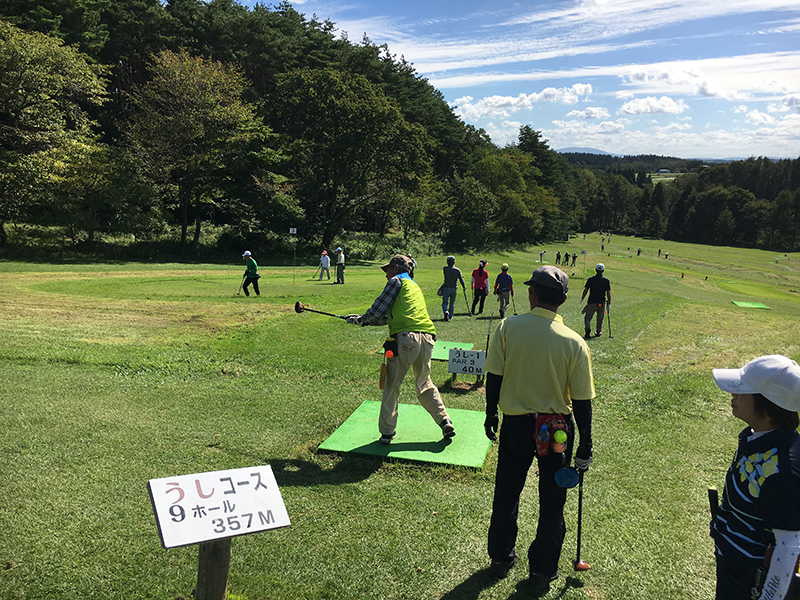 Golf place Shepherd away green Ranch 2009 all courses completely renovated to enhance and ease of course!
Enjoy playing on a total of 36 holes on 4 courses with ups and downs.

※The price is tax included.

Meals & deals Golf, seat plan
※The price is tax included.
* Please make a reservation beforehand.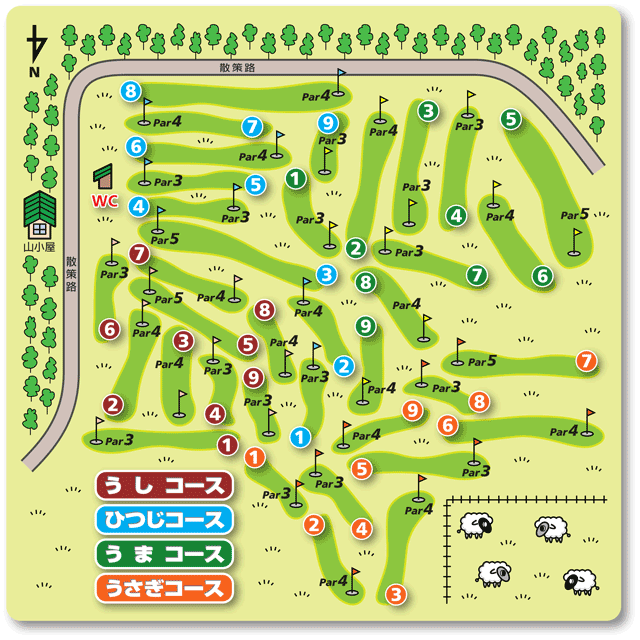 * Click on image to enlarge
This page has been translated automatically. Please note that it may differ from the original contents.